Many of us have attended a Quinceanera or celebrated one but not all of us. We invited two of our students Ileana and Kassandra, who both celebrated their Quinceanera in the last year, to share with us the meaning of the day.
A Quinceanera is a Mexican tradition that girls celebrate when they turn fifteen. It is a dream for a Hispanic girl to celebrate her fifteenth birthday. This celebration is unique to the Hispanic community. It is "a tradition passed down from our ancestors, to our grandmothers, and mothers" said Ileana. Kassandra agrees ". It runs in the Mexican heritage and is a dream to most every Hispanic girl".
Ileana said "My Quinceanera was a simple party to celebrate my 15th birthday and to celebrate that the Lord gave me life. A Quinceanera is a big party when you present yourself to the world as you turn into a young woman. There is a number of customs, including the changing of the shoes into slippers, the crown, the waltz, and your special dance with your dad".
The memories of your Quinceanera stay with you. According to Kassandra, "this special celebration will be with me and a memory that I will always have in the bottom of my heart, and one that I am grateful to my parents and God for making come true".
The St. Francis de Sales High School community is enriched by all our students. We learn from them as they learn from us. Both Ileana and Kassandra are thankful to attend St. Francis de Sales. "Mr. Strus is such a great teacher. He has shown me that math isn't that hard as long as you practice and do the work. I've been struggling with math ever since I entered grammar school but now I feel like I can work through problems." Kassandra agrees "the teachers and staff at St. Francis de Sales teach me to never give up on myself. Yes, you might have a bad day but that doesn't mean you have to give up."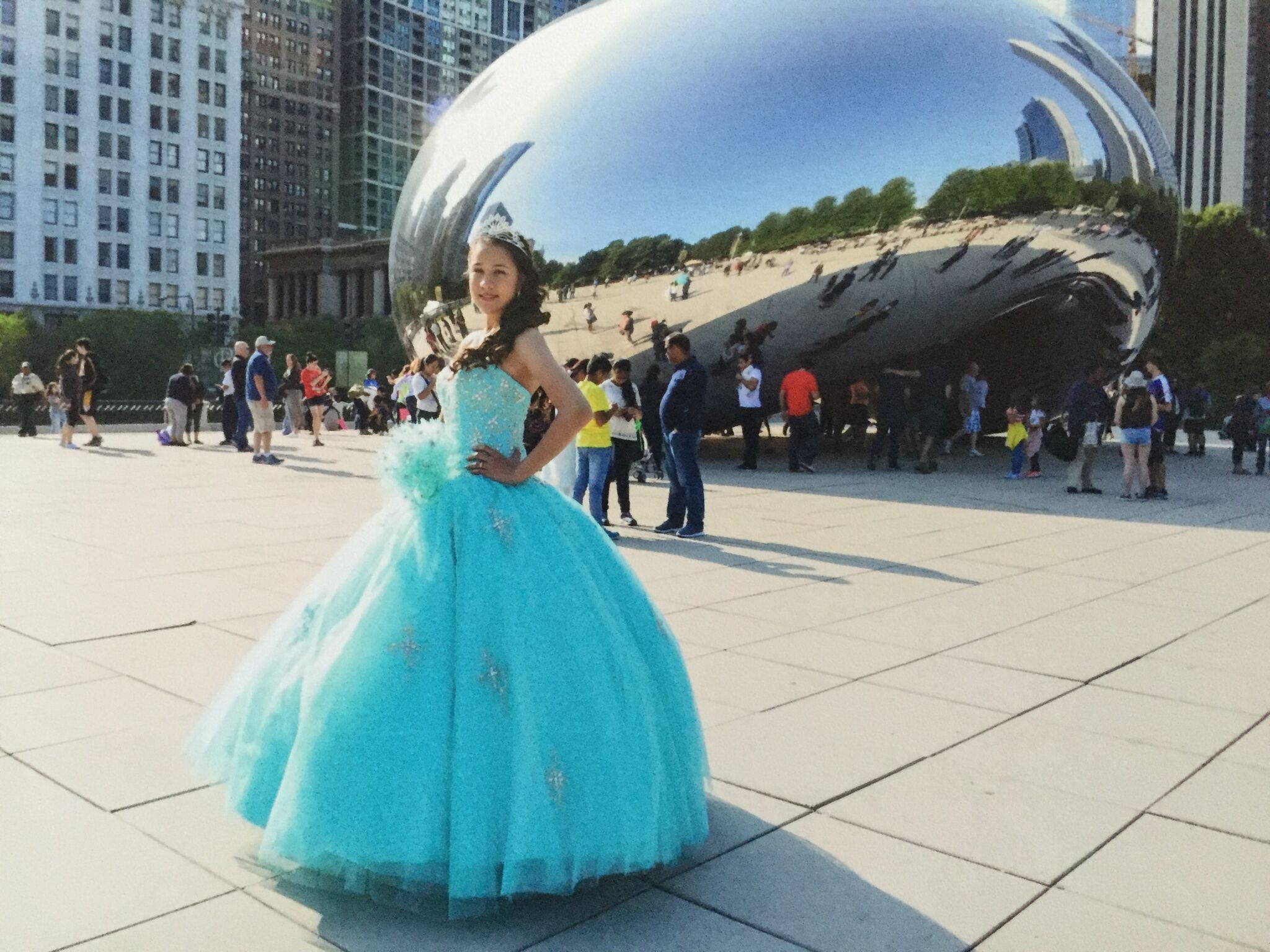 We are thankful for Kassandra and Ileana and they are thankful for the education they are receiving from St. Francis de Sales High School. Thanks to both of them for sharing with us their Quinceanera story.
Student: Ileana Gallegos Class of 2019
Grammar School: Sacred Heart Grammar School
She celebrated her Quinceanera this summer
Student: Kassandra Acevedo Class of 2019
Grammar School: Immaculate Conception
She celebrated her Quinceanera this summer